Xactimate Estimating (7/16 - 7/18) *9 Spots Left*
CES-280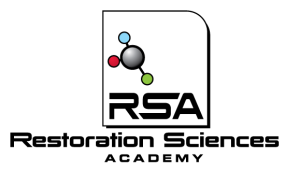 Xactimate Estimating (7/16 - 7/18)
Course Overview
Learn to efficiently set up, dimension, scope, and deliver professional estimates using the latest version of Xactimate! This hands-on course brings new users quickly up to speed and for experienced users, it serves as a complete refresher/skill sharpener! Prepare for Level 1 & Level 2 User Certifications PLUS receive a special code for $15 off Xactimate Certifications (1, 2, 3) – up to $45 value! Approved for 14 hours of IICRC CE!
Course Environment
This is a three day instructor led course administered by an Xactimate Certified Trainer.
Day 1 focuses on Level 1 (Fundamentals) topics. Days 2 & 3 focus on Level 2
(Proficiency) topics. Course includes instructional presentation followed by applied
practice geared to ensure students learn best practices. Instruction method is designed
to build confidence in the knowledge being shared in a patient learning environment by
progressively building scope complexity.
Skills and Objectives
Students of this program will learn how to:
Use the 4 step estimating process to quickly create a project, review your estimate, and export.
Use construction concepts to build interior diagrams using sketch. (Roof and Exterior diagramming are covered based on student interest)
Easily find line-items related to your current scope of repairs.
Modify material pricing for bid, miscellaneous, and material analysis line-items.
Understanding Labor Minimums and How they are applied.
Auto-sizing your scope using variables & sub-variables.
Increasing your efficiency through effective use of keyboard shortcuts.
Importing and organizing images to provide additional clarity and detail.
Delivering estimate reports in formats best suited to your clients (both internal and external).
Staying up-to-date with new Xactimate price list line-items! and more!